FF: Would you introduce yourself to our readers and tell us how got involved with 3D/Illustration and character design?
Alessandro: My name is Alessandro Baldasseroni and I'm currently working as lead character artist at Blur Studios in Los Angeles. I started to do 3D more than 10 years ago, but my professional involvement with characters coincided with my work at Blur in 2007. Before that I was 3D modeling for a small game developer in Milan, mainly working on environments and occasionally some vehicles and props.

At that time I was spending a lot of my spare time working on personal projects, mainly 3D illustrations and some of them were based off high poly characters. Most of them were well received on the 3D forums and by the online communities. This allowed me to be contacted by a few companies, to do some freelance for Flagship Studios, Massive Black and later on Blur. In 2006, Blur offered me a full time position as a character artist, they did all the paperwork and a few months later I relocated from Milan to Venice beach.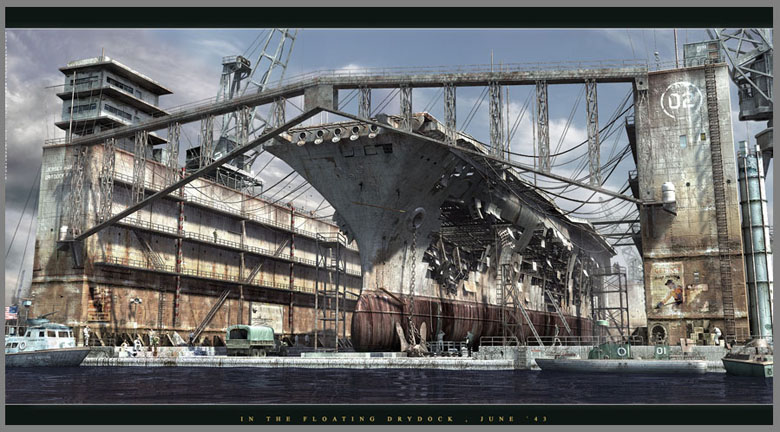 FF: For those who are following in similar paths, walk us through your favorite tools and your give us some insight into your artistic process.
Alessandro: My favorite tools are basically the ones I use every day in my work pipeline, 3D Studio Max for poly modeling, Zbrush for high res sculpting and Photoshop for my textures. Concepts come in various forms, sometimes from the client in the form of a 3D (low-res,) a hi-res game models, other times (the one I prefer) as a 2D painting or drawing.

My goal is to make it look better, while preserving the main spirit of the character. In my experience the best way to achieve this, assuming we are working on a good concept, is to literally try to trace the silhouette in 3D and to lock down the main proportions... then work on details: Make a render, bring it in Photoshop, and compare it. So as you can imagine design is limited, but being an extremely accurate interpreter is crucial.

FF: What project(s) have you *really* enjoyed working on?
Alessandro: There are so many honestly but I remember I was really into the Halo Wars cinematic by Blur. I had the chance to work with such an iconic character (Halo Masterchief) and it turned out really nice. Also working on the cinematics for Star Wars: The Old Republic was pretty [fun and] challenging. I worked on Darth Malgus, the main villain.

Another project I enjoyed working on was Franky, the little sidekick partner of The Goon, for the movie pitch that Blur developed and presented at Comicon in San Diego. That one was really challenging because the character had never been transposed in 3D before. I think we did a pretty good job maintaining the look and spirit of the original comic by David Powell.
FF: Do you have a favorite studio (to work with)?
Alessandro: Blur. I am partial I guess, but all in all it's a great company to work for :)
FF: How about a memorable development story?
Alessandro: I remember one specific episode which happened when I was working for Massive Black as a freelancer from Italy. I did a 3D character, fully modeled and textured for a marketing illustration and delivered it in T -pose . Some people at Massive Black were in charge of posing it, lighting it and composing the final illustration. I took the chance to work on it by myself, just for fun, even if it was not requested. Surprisingly when I decided to show my final illustration to them, just out of curiosity, for feedback, they fell *so* in love with what I did that they decided to hire me on the spot.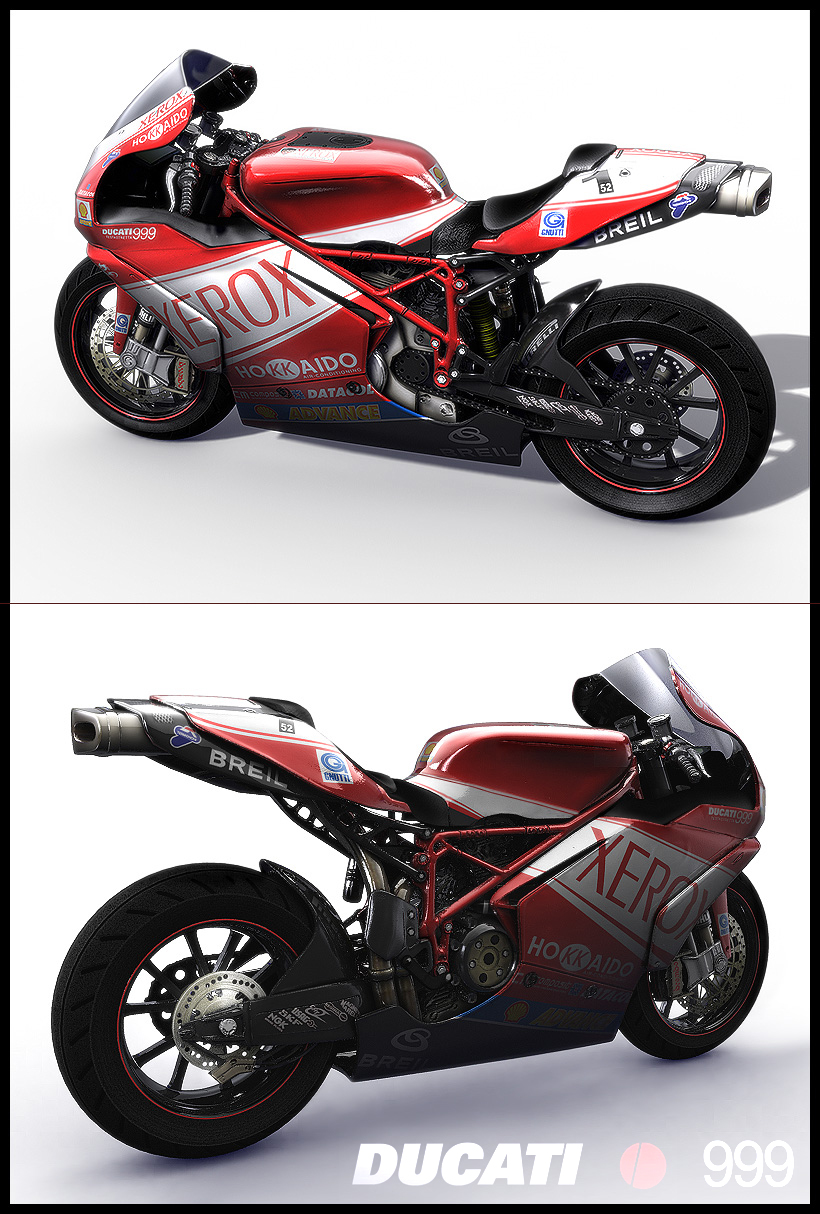 FF: Given the choice, would you prefer to create characters or vehicles?
Alessandro: I'd say characters for the simple fact that I still consider it very challenging. The range of possibilities and improvement when it comes to the realism of 3D characters is still huge compared to vehicles. I still struggle a lot doing characters. That said I wouldn't mind a chance to "chill out" on some vehicles design from time to time :)
FF: What are the challenges?
Alessandro: I guess they both require a high level of realism nowadays. Vehicles, hard surface modeling require a great deal of precision... it can be very tedious. Modeling characters requires more flawless executions and a whole multitude of variables come into play that can detract from realism: animation, skin shaders, deformations (rigging), facial animation, to name a few. If the goal is to achieve Photorealism, any flaw in any of these areas pushes back the model into an "uncanny valley." Bringing characters to life requires an extra level of effort to infuse "personality" into them.
FF: Can you share with us your inspiration(s) to become an artist and whose work you follow?
Alessandro: I was inspired to start 3D as many of my generation by the amazing visual effects of cult movies from the 70s and 80s, like Tron, Aliens, & Terminator. Keep in mind that CGI and visual effects in these movies were not to today's standards. Now that I'm doing CG for a living I'm way more interested and motivated to look back at traditional works and 2D artwork.

I love illustration and paintings and whenever I have the chance I buy books like Spectrum, illustration anthologies and artwork compilations of my all time favorite artists: Frazetta, Catehrine Jeffrey Jones, Rojo, Vallejo, Ashely woods, Justine Sweet to name a few. Also the master painter and sculptors from the past are a great source of inspiration.
FF: What upcoming projects can we look forward to seeing your work in?
Alessandro: I cant really mention the project I'm working on at Blur because they are under NDA but I'm working for sure on a few pieces of personal illustrations. Check out my PAD once it's up.
FF: What advice would you bestow on would-be 3D illustrators and character designers?
Alessandro: Work a lot of hours on your personal pieces; stay passionate; don't be afraid to compare yourself to the best out there; if you love what you do don't let anyone push you back; there are no masters by birth out there, just people at different stages of a common path. Listen to critiques but don't be influenced too much by that. Talent (believe me or not) can be cultivated, if supported by great motivation and will.
Visit Alessandro's PAD: http://filterfoundry.com/alessandrobaldasseroni/